You are here:
Automatic side grinding machine EMB-S2-CNC
Single-headed grinder designed for grinding flat and rounded edges with automatic tool exchanging device.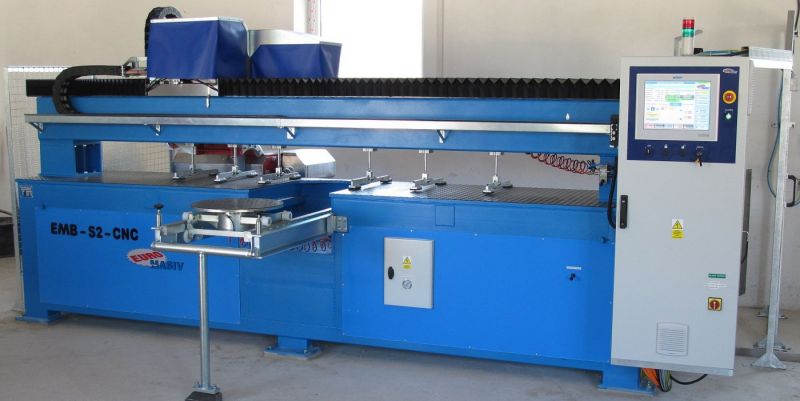 Technical characteristics
Length of ground surface 3 m or 3,5 m
Maximum ground thickness 110 mm
Working speed 0,2 - 50 m/min.
Main motor performance 3 kW (4 HP)
Presetting shapes to copying and changes
Individual programming according to material and steering-swivel geometry
possibility interface to the computer nets
width of the machine including automatic tool changer is 5m!
automatic tool changer for tools diameter 100-130mm - 8 pcs.
Special options
Central rotating piston for inserting material
side rolling cylinders for easy moving of material