Radial arm polisher EMR-B eco
Economic version of grinder designed for grinding monumental parts and other stone products.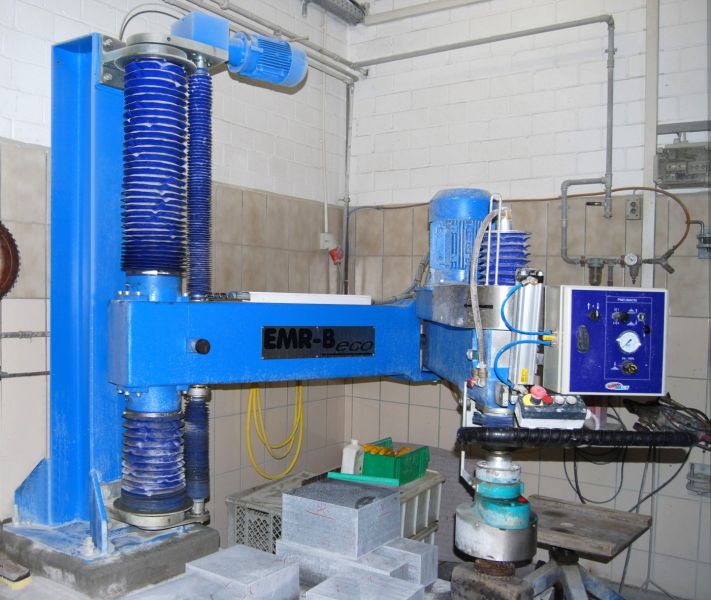 Technical characteristics
Ground surface 2500 x 1000 mm
Motor-operated height adjustment of the arm - approximately 900 mm
lifting of the spindle appr. 130 mm, manually or pneumatically controlled
arm turning range 170º
Main motor performance 3 kW (4 HP) - 5,5 kW (7,5 HP)
Steel arm made of profiled material - out of vibration
Special options
Speed regulation of spindel
Pneumatic regulation of grinding pressure
Grinding head, grinding plates, adapters, etc.